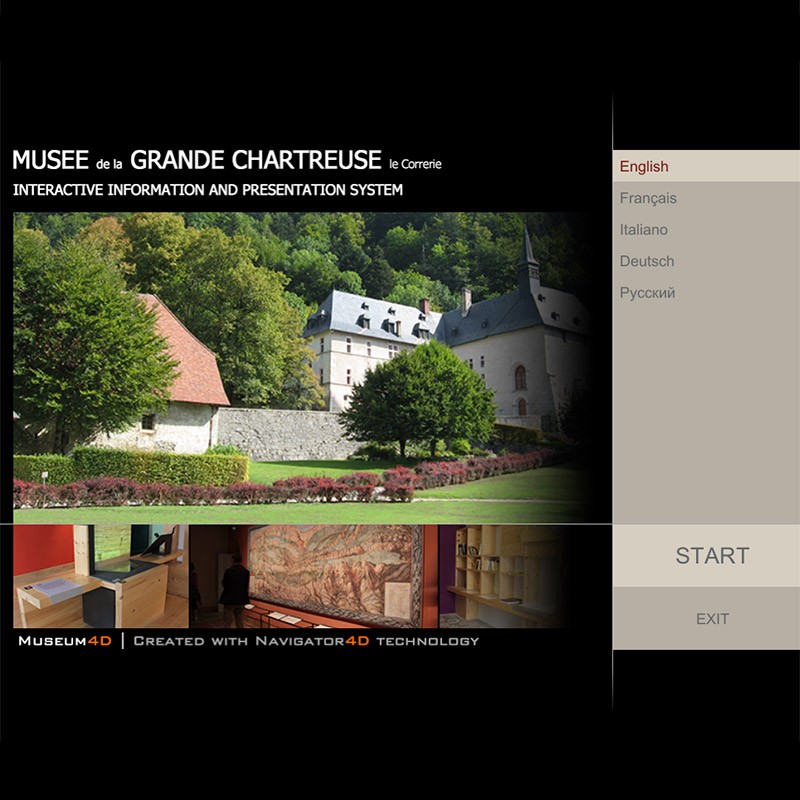  
Musee de la Grange Chartreuse 4D [avaible in Summer 2022]
This product will be available in Summer 2021. You can make preliminary payment now (with 30 % discount) and after start of sales You will receive virtual museum download link and activation key to your email.
This project is delivering this unique cultural, architectural and human heritage of Grand Chartreuse Monastery to You in new innovation virtual 4D format with detailed explanations of the Grande Chartreuse Monastery and Museum buildings, rooms and each object of its collection in several languages. In our new "Musee de la Grande Chartreuse 4D" project we have to present the interactive 3D plans of both levels of the Museum's building, the exact digital copy of all rooms and 3D scan replicas of all museum objects.
In the heart of the Chartreuse Mountains, this unique site is just 2 km from the famous monastery founded by St Bruno in 1084.It was an idea of the monks themselves and allows you to better understand the mystery of the Carthusian Order, its 900-year history, the monks' way of life and more. The present museum, located in the ancient annexe of the Chartreux Monastery, provides visitors with a wealth of insights into the monks' human and spiritual adventure. Documents, everyday objects as well as films and audiovisuals material all enable you to discover the Monastery as if you were there and to share in the faith and emotion of today's monks. This is an invitation to discover the "Great Silence".
Languages:
English
Français
Русский
Minimal system requirements:
Operation systems: Windows XP, Windows 7 / MAC OS X 10.9CPU: Core 2 Duo or Athlon X2 at 2.4 GHz
Memory: 4 GB RAM
Hard Drive: 6 GB of free space
Graphics: DirectX 9 (SM 3.0) compatible 1 GB RAM
Sound: DirectX 9 compatible sound card