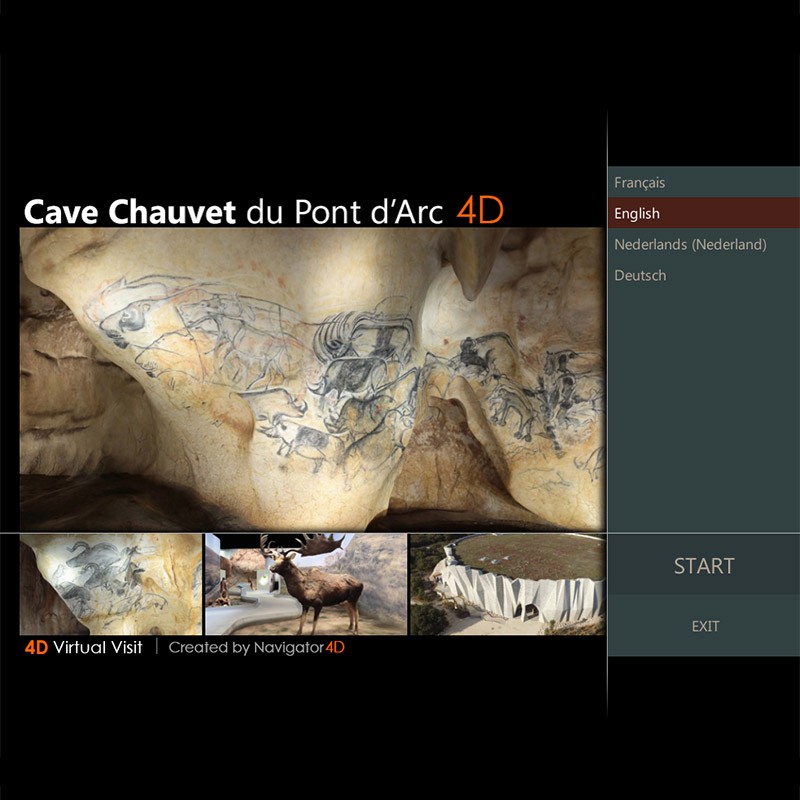  
Grotte Chauvet2 4D [Available in December 2020]
This product will be available in December 2020. You can make preliminary payment now with (30 % discount) and immediately after start of sales You will receive virtual museum download link and activation key to Your email.
In the heart of  the Ardèche, the Grotte Chauvet 2 Ardèche, is the largest decorated cave replica in the world . The original Chauvet Cave, a UNESCO World Heritage Site, contains an extraordinary collection of prehistoric paintings, drawings, and engravings that are faithfully reproduced in the replica. The creation of the Caverne du Pont-d'Arc is a project which is cultural, scientific and technological, unique in its design and in its size (3,500 m2 (38,000 sq ft) on the ground and 8,180 m2 (88,000 sq ft) of geological facies - floors, walls and ceilings) making it the largest decorated replica cavern in the world.
This project is delivering this unique cultural, paleontological and human heritage object to You in new innovation virtual 4D format with detailed explanations of the Grotte Chauvet 2 and each Cave's fragment and Prehistory museum in several languages.
Languages:
English
Français
Deutsch
Niederland
Русский
Minimal system requirements:
Operation systems: Windows XP, Windows 7 / MAC OS X 10.9
CPU: Core 2 Duo or Athlon X2 at 2.4 GHz
Memory: 4 GB RAM
Hard Drive: 6 GB of free space
Graphics: DirectX 9 (SM 3.0) compatible 1 GB RAM
Sound: DirectX 9 compatible sound card